Indian steel-works maximises CPP utilisation with DEIF power management
Having sufficient power generation capacity is of little use if you cannot utilise that power efficiently. When a leading Indian steel-works was facing utilisation and control issues with its power plants, a retrofit solution based on DEIF AGC-4 controllers proved able to solve them.
Incorporated in 1997, Singhal Enterprises Pvt. Ltd. is an Indian steel-works with high ambitions for the future and a long-standing tradition for excellence. A series of major improvements in product quality, delivery, and customer satisfaction have resulted in strong growth for the company in the highly competitive steel market.
Steel production is a power-hungry undertaking, and Singhal Enterprises gets its manufacturing power from four steam-based CPPs (captive power plants) with a total generation capacity of 78MW on its site at Raigarh in the state of Chhattisgarh, India. However, the company was not satisfied with the old solution: Its existing controllers were old and unreliable, and Singhal Enterprises were not getting the manufacturer support they needed. Also, they wanted to integrate all of the CPP units on the same busbar to utilise the maximum combined power from the CPPs and improve power availability.
"The main problem was that we have power plants in different locations within two kilometres from one another," explains Plant Manager Rajesh Rangu of Singhal Enterprises. "The old system was not able to coordinate these plants, and it was difficult to get full power".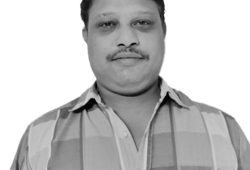 We are increasing the utilisation factor of our power plants, but the flexibility of the operation is the main benefit
Rajesh Rangu
Plant Manager, Singhal Enterprises Pvt. Ltd.
Complete retrofit solution
Having heard about DEIF from companies who had successfully carried out projects on power control systems, Singhal Enterprises approached DEIF to discuss a retrofit control solution. Among the features required were auto synchronisation, smart base loading, and active/reactive load sharing; in addition, the new solution needed to be integrated with Singhal Enterprises' SCADA system for central control and monitoring.
After several rounds of discussions, and development and revision of a scheme between an external consultant, Singhal Enterprises, and DEIF, a solution was finalised, and the project was handed over to DEIF. The solution included AGC-4 advanced controllers for the power plants, grid connections, and bus tie breakers, new panels and spare parts, SCADA stations, CAN to fibre converters, Ethernet to fibre converters, Ethernet switches, and spare parts. The proposal also included an estimate of time spent onsite by DEIF staff and a schedule for shutting down and upgrading the CPPs one by one, so that Singhal Enterprises knew exactly what to expect.
Installation with zero blackouts
DEIF staff integrated all of the CPP units in a single-bus power management application and installed new AGC-4 controllers in the existing switchboards. All CPP units now feed the same busbar as per customer request, and the solution is controlled and coordinated in an intelligent power management system with AGC-4 controllers.
The project was executed on a live system and therefore had to be approached with care in order to avoid production shutdowns. Thanks to careful planning and execution, the operation was concluded with zero blackouts.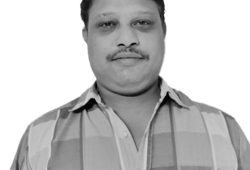 The new solution will certainly make my job easier
Rajesh Rangu
Plant Manager, Singhal Enterprises Pvt. Ltd.
The power to pursue excellence
Since commissioning, the system has been delivering the power needed at the steel-works – and increasing efficiency and CPP utilisation. "We are increasing the utilisation factor of our power plants, but the flexibility of the operation is the main benefit", says Rajesh Rangu. "The base load feature is a key benefit for us. We have four plants running; with this feature, we can fix any problems and cover the load using the remaining plants".
Rajesh Rangu is satisfied with the support and solution delivered by DEIF. "We got the support we needed," he says "The new solution will certainly make my job easier, not least because it's also integrated with our SCADA system. We're getting a nicer overview of our operations. It's running in excellent condition, and we're very satisfied."
With the new power management system in place, Singhal Enterprises is set to continue on its mission to ensure excellence in every activity, and to be the leading global manufacturing company providing quality product and services with consumer focus.
Contact us

Rajendra Kumar Jaiswal

Manager, Solutions