Hybrid power rental asset uses up to 30% less fuel with DEIF controllers and support
DEIF control solutions and support have helped China's Digital Energy Storage Technology develop and deploy a containerised hybrid rental power asset that has proved able to cut fuel consumption and carbon emissions by 20-30% in a high-profile construction application.
Running a diesel genset efficiently in power rental applications is not always easy. On construction sites, for example, the load fluctuates a great deal, from a low normal load to high transients. This means that the genset will mostly run in low-load or overload conditions and not at its optimal duty point. As a result, fuel consumption and emissions rise, and maintenance intervals shorten. In addition, the asset produces constant engine noise which is increasingly considered unacceptable in urban environments.
Hybrid power provides several benefits
One way to solve these issues is using hybrid power rental assets that combine a genset with a battery energy storage system (ESS). The ESS can handle peak loads so the genset is not overloaded, and when the load is lower, the battery can cover the load demand on its own or together with the genset. The genset does not need to run all the time, and when it does run, it does so at its optimal duty point. The result: lower fuel consumption and carbon emissions, longer maintenance intervals – and lower noise.
With 200 days of operation a year, the hybrid rental asset is expected to reduce CO2e by 64.8 tonnes.
Digital Energy Storage: new energy solutions
China is one of many markets where hybrid rental is gaining ground, and one company providing battery-based power solutions is Digital Energy Storage Technology (Xi'an) Co. Ltd. Founded in May 2021, the company manufactures new energy equipment such as ESSes and battery charging stations. When Digital Energy Storage decided to develop a containerised hybrid power rental asset, however, they found that they needed external expertise: The company turned to DEIF with years of experience in conventional source and energy storage for good advice and a control solution.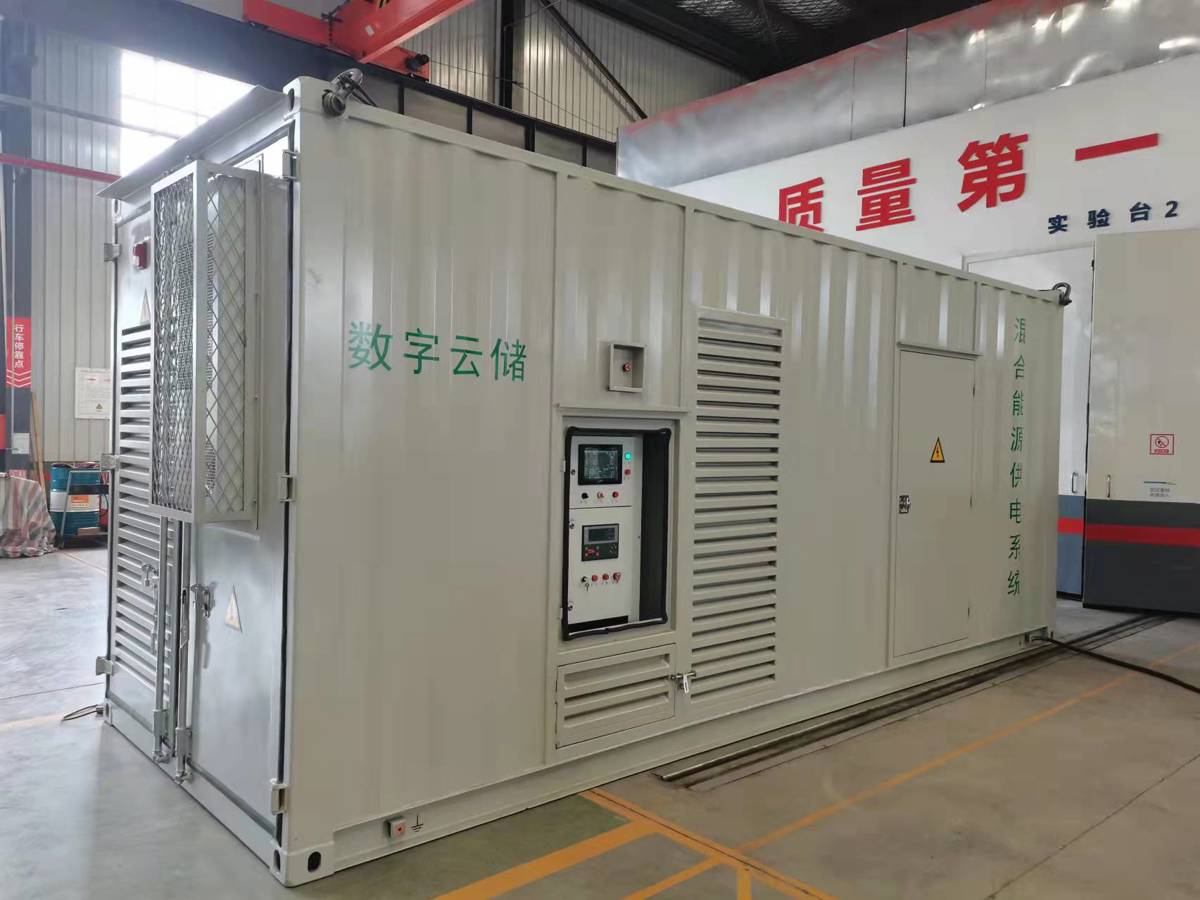 User-friendly containerised solution
The result of that cooperation is a containerised hybrid rental asset with a 250 kW genset and a 250 kW/125 kWh ESS. The asset comes complete with BMS, PCS, cooling, and fully integrated controls, and all components are installed in a regular 20' shipping container, making storage, transportation, and installation of the rental asset easy.The battery is configured as the primary power source; when its capacity is low or the load is high, the genset will automatically supply power to charge the battery and take the load. The system can be started and put into operation simply by pressing the start button.
Integrated controllers and full support
Several DEIF products are playing a key role. The genset is controlled by an AGC 150 Generator controller that contains all necessary control and protection functions. It communicates closely with an ASC-4 Battery controller that handles charging and discharging of the ESS according to the priorities defined by Digital Energy Storage. And users can easily operate the integrated solution from the robust and user-friendly AGI 410 interface which provides full graphical overviews on the quality glass display.
In addition to products, DEIF provided local application engineering competences as well as local support and service, for example in the design and factory commissioning phases, providing a one-stop solution for Digital Energy Storage.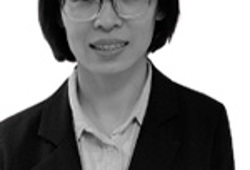 "Thanks to DEIF's control solutions and support, it has been possible to improve fuel economy with 20-30% fuel reductions. That is of course a lot of carbon emissions."
Irene Cao
Project Manager, Digital Energy Storage Technology
Hybrid power assets lower fuel consumption and carbon emissions, prolong maintenance intervals – and lower noise.
1
Saving up to 30% fuel in construction application
The completed hybrid rental asset was soon put to the test in a real-life application: a construction site of a major sports event in China. It performed according to expectations, saving an average of 120 litres of fuel and 324 kg of CO2e every working day. With 200 days of operation a year, the hybrid rental asset is expected to reduce CO2e by 64.8 tonnes. Project Manager Irene Cao of Digital Energy Storage comments that DEIF played an important role in reaching these targets.
With emissions regulations tightening, and fuel prices on the rise, rental customers and rental companies alike need to look for energy-efficient low-emission power rental solutions. Using ESSes in conjunction with diesel gensets provides many benefits, in China and elsewhere – and all it takes to realise them is an intelligent, integrated control solution such as those offered by DEIF.
Contact us

Contact us here: