The ALC Automatic Load Controller is an integrated part of DEIF power management systems. In case of generator drive when the mains grid is not available, it may be necessary to control the system load. When the ALC is placed in a section of the system, it will be capable of controlling up to 8 consumer feeder breakers.
One system can hold up to 8 ALC units, giving the possibility to control up to 64 feeder breakers. For each feeder breaker, the control can be based on a fixed power consumption value for the consumers connected to the feeder, or it can be based on a power measurement feeding a 4-20 mA signal into the ALC unit.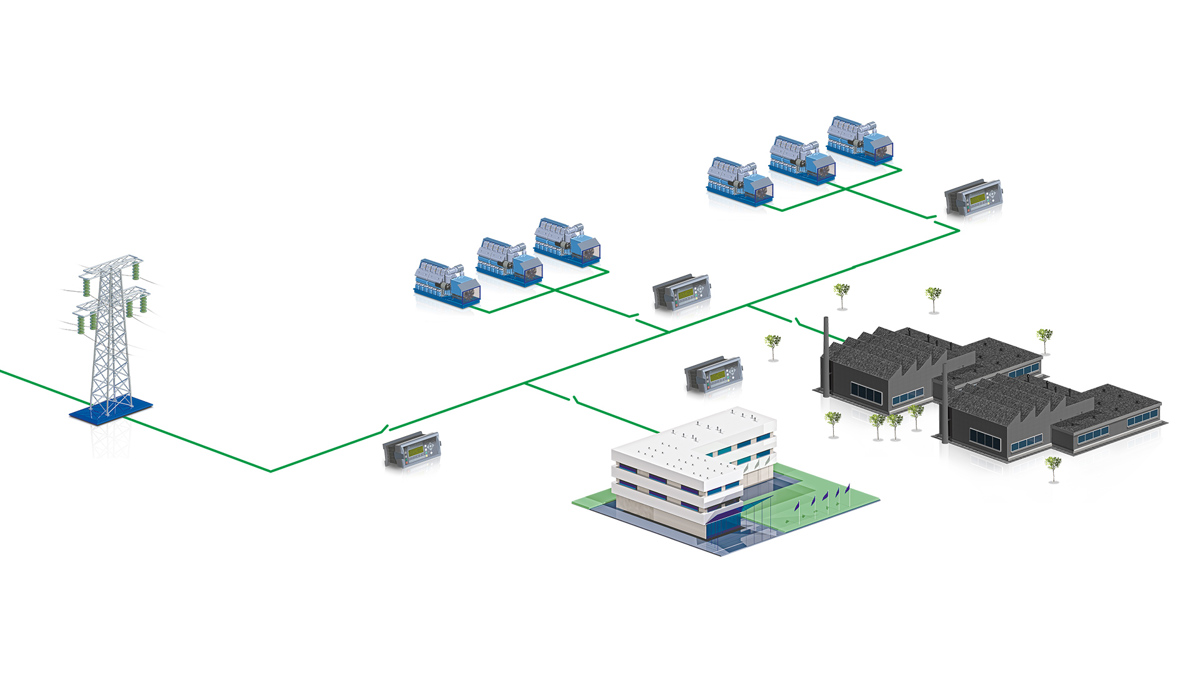 Based on the power calculation in the system, the ALC's can automatically connect and disconnect consumers in a pre-determined order. This means that if a generator is tripped for any reason, the system will calculate the power flow and disconnect the necessary number of consumer feeders in order to prevent overloading the plant. If a generator has been taken out and is made available again, the system will calculate if the generator is necessary to feed the system. If so, the generator is started and, when online, the consumer feeders will connect.